Tweet
Musing the prospects of having to face Roy Halladay is an exercise in welcoming upon oneself--to various extents (all significant)--a harrowing gravity. This wasn't lost on the Reds' Paul Janish, and is reflected in the response offered when prompted to do just that.
Said the already light-hitting shortstop in the shadows of his locker:
O!

who can hold a fire in his hand
By thinking on the frosty Caucasus?
Or cloy the hungry edge of appetite
By bare imagination of a feast?
Or wallow naked in December snow
By thinking on fantastic summer's heat?
O, no! the apprehension of the good
Gives but the greater feeling to the worse.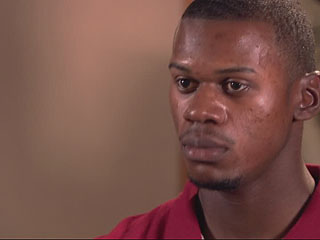 Upon which a tender scene played itself out. Outfielder Fred Lewis overheard Janish's lament, and offered to his teammate thus:
Each substance of a grief hath twenty shadows,
Which shows like grief itself, but is not so;
For sorrow's eye, glazed with blinding tears,
Divides one thing entire to many objects;
Like perspectives, which rightly gazed upon
Show nothing but confusion, eyed awry
Distinguish form... Despair not, dogg.
However kind, this was not enough to console Janish, who somberly--a broken man--replied.
Who shall hinder me?
I will despair, and be at enmity
With cozening hope: he is a flatterer,
A parasite, a keeper back of death,
Who gently would dissolve the bands of life,
Which false hope lingers in extremity