Tweet
I WILL BUMP YOUR FIST WITH MY STARE OF DEATH
Remember when everyone was all "omg Roy's cooked I mean look at him Blue Powerade won't even help his fastballs topping out at like 73 at this rate I expect his arm to fall off mid-August at the latest poor guy it was a nice run and all but..."? I do. That was adorable. Funny thing, though, about Roy Halladay when he's not trying to pitch with an injury: He breaks faces.
And he broke some more yesterday. The best offense in baseball's, to be specific.
"BUT ZWR- WHAT WAS THE LINE?"
Here you go: 7.1 IP, 1 (one) ER, ...
"LUCKY, I PRESUME?"
You presume correctly. Continuing: ... 1 BB, 5 K (3C, 2SC), **WIN**, 104 Pitches / 0 arms fallen off.
DATA
ZWR Stats dug into the season numbers, and if you remove the Atlanta and Milwaukee debacles the data point to HLH's basically being perfect in 2012. So take heart, dorks.
GIFSOUP.COM
ALSO
Here's an
Airborne
gif I tweeted yesterday. Basically I do this every time they play in Cincinnati because I love this movie and have seen it roughly infinitytwelve times and it's perfect in every way look at Snake being all understanding and moving on!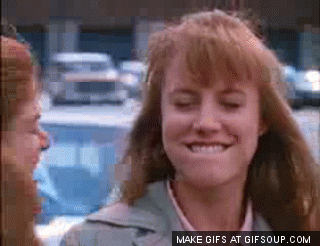 Learn something, brah: