Tweet
[a shiny new device hangs in the dugout]
Yeah like what is it Ruben I got stuff to do and all it's almost pitchers and catchers.
This'll be quick, guys. MLB struck up some cornball deal with [snickers] T-Mobile, so we're replacing the dugout phones with cell docks.
What the hell- a cell block? Like at y'all old park?
No, we're not putting a prison where the bullpen phones were. Good thought, though. Docks. Cell DOCKS. For mobile phones.
Wait no I don't need that I can lift the phone just fine. No thank you.
They're just cell phones, Charlie.
But what the I mean the bullpen's right there and ain't the wires already dug and stuff? I don't need to be calling for Pantstardo in the eighth and get the dial tone and then next thing I know that big Jew guy's out there lightin bottle rockets no way.
Skip's got a point, Rube. Seems kind of unnecessary.
They're installing them out in Pittsburgh too, fattie.
SMDH
Hey fellas, I think this could actually be a good thing. Gosh darn it, progress can be our ally!
Wrong. You stink. You don't even know what progress is.
I hate progress.
What's not to love about progress? Out with the old, in with the new as they say. It's inevitable, really...
And I hate all of you.
(Sigh)
I knew this would happen. See you losers- well,
some
of you- in 2014.
Yo yo yoooooo everyone just CHILL OUT baby. I brought some of my peeps to help explain this, Charlie.
Peeps?
Hi everyone, actress and model @FoulkesCarly here, but most of you know me as the T-Mobile girl from all your favorite commercial programming!
Heyyyy. Wait a minute, are you from Toronto by chance? I'm pretty sure I know you from somewhere... yeah.... yeah.... the road trip in 2008. How have you been?
Ummmm.... ANYWAY. T-Mobile offers the fastest, best service in the Northeast
Pretty sure I offered the best service in the Northeast, if you know what I mean...
He means SEX!
Yeah, look. I'm just here to try and demo the new service. The dugout phones--Samsung Galaxy SIII devices with Android operating systems--operate on a T-Mobile-built, customized wireless network that use geofencing and the latest secure communication protocols to enabl--
OHMIGOD OHMIGOD OHMIGOD. I LOVE MY IPHONE THIS IS GONNA BE SO FUN CAN WE TEXT FART JOKES AND EMOTICONS WITH BILLMEYER DURING THE GAMES HEY WHERE'S CHOOCH
HEY. SPAMFACE-- you play for the
Boston Red Sox
now. Scram.
/dials cell phone
Yo we might need you, this chick's about to be done-ski.
You're right, this is ridiculous, I'm out of here.
/T-Mobile girl hops on a Ducati and disappears in a flash
Waaaaait! I wanted to do Face Time!
J-ROLL! I got this. YEAHH. Holla at me, boys.
Excuse me, but are you even a T-Mobile employee? Much like this bolg's prose, this presentation has a profound lack of organization and structure. Probably a reflection on management, no offense.
Mr. Pain. Are these phones enabled with internet?
YEAHHH OK
So one could, say, look for pictures of, um, "make believe" sea-dwellers on it?
(In high-pitched autotuney robotic voice)
YEEEEEEAHHHHHHHHH
Wait now Pantene you mean I can go surfin the nets I don't need that I just need Papelbon.
One could say you don't need Amazon, you need "Adams on". Ha ha ha ha ha ha.
Mike Adams is our new relief pitcher!
Gross, you're re-hired.
Really- thanks Rube! Why the change of heart?
So that I can fire you again for making that stupid-a** comment! GET OUT.
YEEEEEEEEAH! LATER GREG GROSS U SLAP-HITTIN BEYOTCH.
/dials phone
Yeah baby you better get in here, this is going downhilll quick.
J-Roll man, I appreciate the opportunity. What do you need me to talk about?
Mr. Howard?! You're looking great! And might I say, congrats on the offseason weight loss! Did you shrink a little though?
That's not me, dummy. That's IronE Singleton, known for his iconic role as Theodore "T-Dog" Douglas on The Walking Dead. Try and have a little respect.
Did someone say "dead"?
Can he play right field?
I can play whatever. Scared, angry, really angry, really scared, right field. You name it.
You can't play pitcher because I'm a pitcher and I start I'm the starting pitcher.
Neeeeeext...
STAAAAAACCCCCCCKS ONNNN DECCCCCKK, PATROOOOONNNN ONNNNN IIIIIIIIIIIICCE, I'LLLLLLLLL GASSSSSSS UUUUUUUUUPP THE JEEEEEETTTT FOOOOOOORRRRR YOOOOOOUUUUUUU TONNNNNNIIIIIGHTTT
Later.
BAAAAABBY YOOOOOUUU CANNNN HAAAAAAAVVVVE WHAAATTTEVVVVVER YOOOOOOOU LIIIIIIIIIIIIKKKKE!
T. Need you.
Aight y'all stop trippin.Let me show you how these phones work.
T-BOZZZZZZZ!!!! I LOVE YOU!!!! WATERFALLS … omg omg omg omg omg LOVE


She also said she didn't want no scrubs...
SICK BURN!
Because Laynce Nix stinks at baseball!
Thanks young lady I'd like that like I mean our bullpen stunk so we need to get this figured out if we're gonna have to do it and stuff.
No problem, Mr. Manuel. First thing you do is take your T-Mobile device...
Where I dial at?
There's no dialing! You just tap this icon.
What now? I can't see that thing unless I squint my left eye.
Ouch. That's a sore spot. So sad.
Because Left Eye's dead!
/taps icon, hands phone to Manuel
You just hit this one button and it calls the bullpen. We have one of your pitchers out there, to demonstrate.
Bonjour. C'est le téléphone d'enclos. Aimez-vous réchauffer un lanceur?
WHAT?!
Charlie, sont vous là. Il est moi, Phillipe. Je démontre les capacités de ce téléphone. N'est pas la réception merveilleuse!
What in the this thing is broken it's callin' teenage customer support in Saipan or somethin'
It's not broken, it's just that French guy on your team.
WHEN DID WE GET A FRENCH GUY
/Grabs phone
PHILLIPE- CAN YOU HEAR ME NOW? LOLOLOLOLOLLOL
POUVEZ-VOUS M'ENTENDRE MAINTENANT?
CAN YOU HEAR ME NOW?
POUVEZ-VOUS M'ENTENDRE MAINTENANT?
CAN YOU HEAR ME NOW?
POUVEZ-VOUS M'ENTENDRE MAINTENANT?
That was a funny commercial!
Yep.
Better call in the O.G.
UNNNNHHH FOOLS, WHAT SEEMS TO BE THE PROBLEM?
I can't use these dang T. Rowe Price phones to like you know what I like to call "make the call to the bullpen."
I got some friends that can help.
HANNIBAL. FACE. GET IN HERE.
Baracus, this had better be good.
WHAT'S UP PHILLY! "REPPIN THE P", LIKE J-ROLL SAYS.
Oh my goodness now I'm star struck! Bradley Cooper!!! I loved you in The Hangover 2! That movie was hilarious, sir!
Hangovers ain't no joke, kid.
Pat Burrell has a drinking problem!
WHO THE HELL ARE THESE PEOPLE WE NEED A PHONE FIXED!
I don't know who you people are. I don't know what you do. If you are looking for a pitcher, I can tell you I don't have a fastball. But what I do have are a very particular set of skills; skills I have acquired over a very long career. Skills that make me useful for people like you. If you let me leave this awfully drawn out blog post soon, that'll be the end of it. I will not look for you, I will not pursue you. But if you don't, I will look for you, I will find you, and I will kill you.
[Liam Neeson as John "Hannibal" Smith ducks into the back of the A-Team van for approximately 45 seconds, and returns carrying what appears to be an old dugout telephone]
Here. Nevermind how I did it, but all you need to know is that now your Samsung Galaxy SIII by T-Mobile has been altered by the A-Team to be a form factor more suitable for a, shall we say,
aging
population.

This should be all you need, you're welcome. Now I must bid you farewell.
Yeah finally thanks George W. Bush it's an honor to meet you I'm proud to be an American right now.
FROOOOOOMMMMMMM SEEEEEEEEAAAAAAAA TOOOOOOOOO SHIIIIINNNNNNNIIIIIIIINNNNNNGGGGG SEEEEEEEEEEEEEEEEEEEEEEA!
.
.
.
.
.
.
.
.
.
That's not George W. Bush!

Wait what, how did this even happen?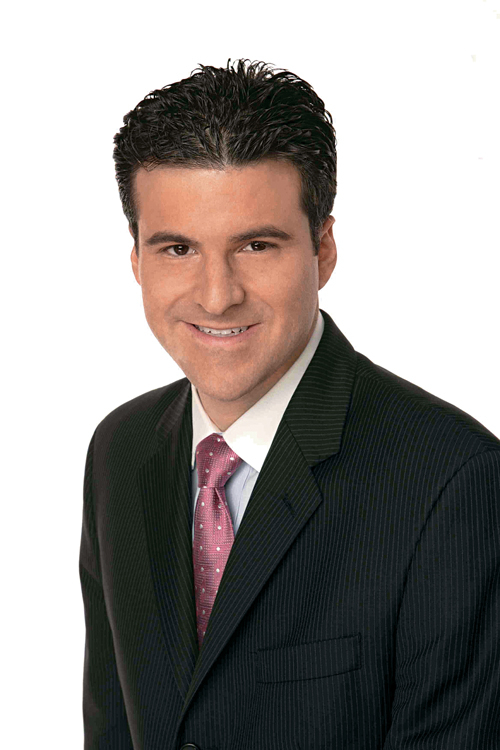 I broke this story on Twitter! Did you know that this bolg post had 1,320 words in it? Or about 13.5 words for every episode in the A-Team's five year ru--
/Punches out Darren Rovell