Tweet
Hey there, donkeys. So, our beloved Phils open their season at home today against something called the Royals. Basically, their only claim to fame is having lost a World Series to our heroes back before a lot of you were born. Nothing else to speak of, as far as I can tell. As such, and in light of how wildly helpful
previous
ZWR Scouting Service's
reports
have been, I offer to you now just what the title of this here bolg post suggests: the most comprehensive scouting report on the Kansas Royals you'll find online.
Bruce Chen
Are you sh***ing me?!
Bruce Chen started 34 games for you last year?! And here I assumed he owned a bar in Vancouver or something after retiring five years ago that's crazy talk.
Jeff Francoeur
Career batting average: .266. Career OBP: .268
ZWR sources confirm that he is Cousin Balki's long lost nephew.
Nice try lame-stream media. Here's an inconvenient truth: I'm on to you.
Self-explanatory.
Nate Adcock
I mean, it's better than
Spamcock
I suppose. This guy isn't even on the active roster, but still.
Luke "Mount Wannahoc

k

aloogie" Hochever
Luke Hamhocks makes $3.51 million dollars, which could probably buy you, like, all of the real estate in Kansas and most of Missouri. "Show me the Show Me State money!!! ... (wait what no that doesn't work)"
No lie I loved him in Lethal Weapon.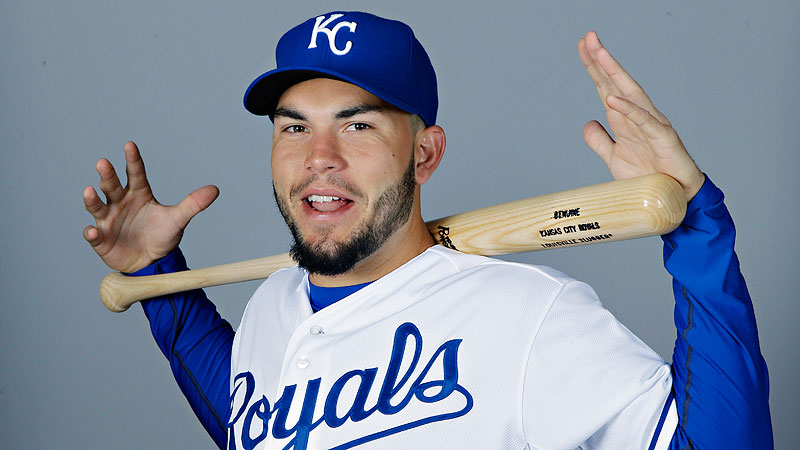 Eric Hosmer
"WHATTUP BRA STAY FRESH HOMEY YO THE ROYALS TOOK ME TWO PICKS
AHEAD OF BUSTER POSEY HAHAHAHAHA SICK BURN."
A former MLB player, McRae has all the tools to lead the Royals back to somewhere.